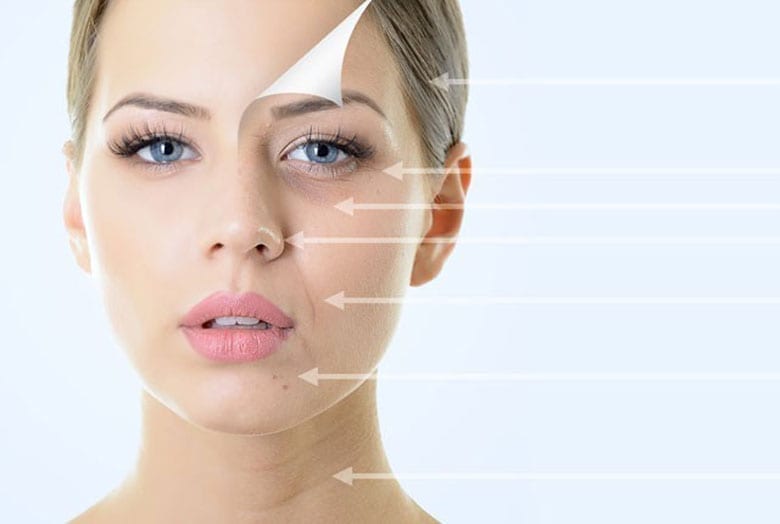 Aesthetic treatments are a fast and effective way to rejuvenate your look. The procedures are short, and there is no recovery time. These procedures are much less invasive, and also less expensive than plastic surgery. At Inovo Medical, we use two (2) major types of injectable solutions to achieve the desired results. We use conventional solutions, such as fillers and muscle relaxants, and we use regenerative medicine based solutions, such as Mesenchymal Stem Cells (MSC) and Platelet-Rich Plasma (PRP).
CONVENTIONAL SOLUTIONS
When it comes to conventional solutions for injections There are two (2) important categories. First, there are muscle relaxants (eg. Botox®), that help expressive muscles relax. And second, there are dermal fillers (eg. Juvéderm®), used to fill creases and mold skin into the desired form.
Allow our aesthetic dermatology professionals to offer you the best combination of BOTOX® and dermal fillers.
Botulinum toxin, often referred to as Botox, is a safe muscle relaxant currently used for a variety of medical problems. This anti-wrinkle treatment consists in injecting small doses of Botox® into the muscles of the upper face (for head, eyebrows, eyes). Botox® relaxes the muscles, which softens expression wrinkles related to muscle movement. Moreover, it leaves the skin smoother overall and even reduces facial perspiration, giving a matte appearance.
Dermal fillers are of the hyaluronic acid (HA) family. HA is a substance produced by the body that plays an essential role in moisturizing the skin and restoring its natural volume. Designed for men and women of all ages, dermal fillers are rejuvenation products that yield immediate results recognized for their natural appearance. The face is not immobilized and all facial expressions are preserved.
REGENERATIVE SOLUTIONS
Aesthetic injections have greatly evolved over the years. While our aesthetics clinic offers a broad range of conventional care, it stands out for its regenerative cosmetic treatments. Botox® treatments and Juvederm® fillers are still greatly used in many aesthetic practices such as our own, however there now exists longer-lasting, and more natural treatments.
Regenerative medicine is a branch of medicine that specializes in healing and rejuvenating body tissues. The science is now being used in aesthetics to heal and rejuvenate skin. Stem Cell (MSC) and Platelet-Rich Plasma (PRP) are becoming the new standard in aesthetic treatments, and Inovo Medical is proud to be part of it. Inovo Medical offers advanced aesthetic care that activates the skin's cellular regeneration for natural and lasting results.
Stem-cell technology represents the future of aestheticism, without inflammation, injury, or pain. Stem cell injections lastingly resolve many aesthetic problems without surgery: wrinkles and face/neck sagging, skin imperfections, aging of the hands and prominent veins, scars, acne scarring, and hair loss.
Platelets are an essential element for healing. They are found in blood and can be extracted through a process called centrifugation. Platelet-rich plasma (PRP) is a plasma with a high concentration of this healing agent. The science of PRP is the foundation for many aesthetic treatments that celebrities receive, such as the Vampire FaceLift® and the Vampire Breast Lift®.
---
AVAILABLE AESTHETIC TREATMENTS