Inovo Medical offers advanced aesthetic care that activates the skin's cellular regeneration for natural and lasting results!
Eternal youth and beauty have always been perceived as unattainable. Many people, however, are ready to try anything to dim the signs of aging, including the use of creams, laser treatment, injections and even aesthetic surgery. Unfortunately, most of these techniques are not permanent and require regular maintenance, and let's not forget the associated costs.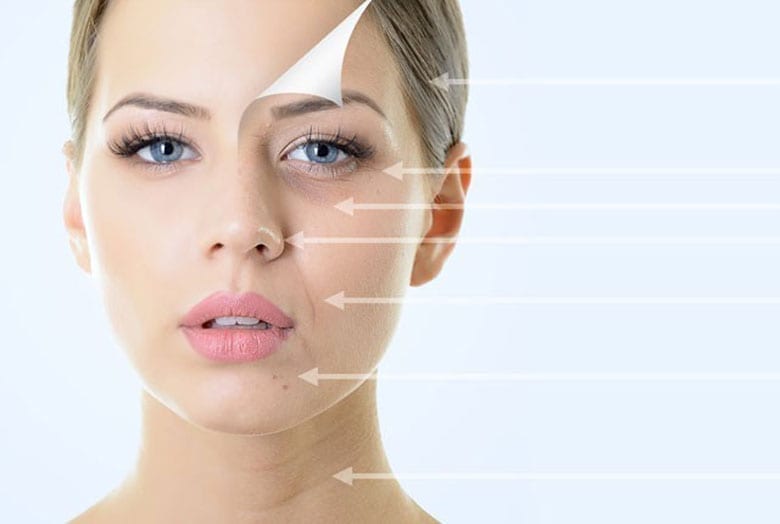 Who said you had to suffer to be beautiful?
Stem-cell technology represents the future of aestheticism, without inflammation, injury, or pain. Stem cell injections lastingly resolve many aesthetic problems without surgery: wrinkles and face/neck sagging, skin imperfections, aging of the hands and prominent veins, scars, acne scarring, and hair loss.
---
Stem Cell Action

The cell tissues that make up skin are referred to as fibroblasts. They naturally produce collagen, elastin, hyaluronic acid, and other substances that help keep skin looking young and healthy. As part of the aging process, fibroblasts are renewed less and less. Nevertheless, this phenomenon can be reversed and even prevented by supporting the renewal of skin cells. Injecting the patient's own stem cells under targeted regions of the skin triggers the production of new active fibroblasts. In the months following treatment, the skin gradually renews itself: skin imperfections progressively disappear, while the skin's firmness and volume are restored.
YouTube clip of hand rejuvenation
---
A Safe, Reliable Procedure
Stem cell injections are fast, painless, safe, and long-lasting! Clinical studies using skin ultrasound have demonstrated the efficacy of stem-cell injections. The stem cells are injected subcutaneously, changing into fibroblasts, without risk of inflammation or other side effects. Moreover, this non-surgical treatment requires no anesthesia or recovery time.
---
Hair regrowth
Regenerative Beauty will soon be available at Inovo Medical. For more information, please contact us: 613 749-4668