What is a chiropractor?
A Chiropractor is a doctor of musculoskeletal conditions. Chiropractors are indeed doctors and go by the acronym DC, which stands for Doctor of Chiropractic. What makes them a doctor is that they train for 4 years after undergraduate training, and they are meant to diagnose and treat the problem.
These health professionals use a combination of non-invasive manual and physical therapy to realign joints of the human body. Most chiropractors will use manual techniques and exercises, as well as a combination of other techniques, such as the Graston Technique, to solve the problem. Chiropractors use a specially designed table that allows the patient to lay down in various positions, depending on the treated area, and receive treatment. Chiropractic treatments, commonly referred to as adjustments, are manual therapy acts that, over a period of time, aim at relieving musculoskeletal issues within the body, thus relieving pain.
Your Ottawa Chiropractors
DR. BEN MATHESON, DC
Dr. Matheson leads the rehabilitation team at Inovo Medical. A graduate of the Canadian Memorial Chiropractic College in 2011, Dr. Matheson centers his chiropractic career around finding the best outcomes. After practicing in multidisciplinary settings in Saskatchewan and British Columbia, Dr. Matheson has come to Ottawa, with a great deal of excitement, to be part of the team at Inovo. He seeks innovation through the most recent research from experts in the field of rehabilitation and has a strong desire to find the best ways to help patients in pain, thus carrying Inovo Medical to the cutting edge of rehabilitation and care.
Dr. Matheson is looking forward to helping everyone achieve less pain and more active lives.
DR. RANDI-LEE JOY, DC
Dr. Joy has always been fascinated by how the human body can heal itself. It was her personal experience with chiropractic at a young age that led her to pursue her career as a chiropractor. As a teenager, she had neck and back pain due to playing competitive sports. With the help of chiropractic adjustments, lifestyle education, and exercise she was able to get relief from the pain. She is passionate about helping people who want to be proactive about their health. Whether they are an active athlete, nine to five office worker, or a chronic pain patient, Dr. Joy knows that every treatment should be specific to a patient's personal needs.
Her mission as a chiropractor is to help her patients gain optimal functioning and mobility. She incorporates a variety of treatments including chiropractic manipulation, joint mobilization, soft tissue therapies and rehabilitation exercises.
Dr. Randi-Lee Joy received her Doctor of Chiropractic from the Canadian Memorial Chiropractic College in June 2010. She was a top student in her class graduating with Magna Cum Laude and Clinic Honors. In 2004, she graduated from the University of Ottawa with a Bachelor of Science (Human Kinetics) degree with Summa Cum Laude.
Problems we treat
At Inovo Medical, we treat the person as a whole rather than a specific disorder; for example, a knee injury might also affect the foot, hip, and spine. Our rehabilitative and manual therapy treatments can help relieve the symptoms of a range of conditions, including:
General, acute and chronic backache and back pain
Neck pain, including whiplash
Headaches caused by neck problems
Shoulder and elbow pain
Aches and pains
Arthritic joint pain including hip and knee pain from osteoarthritis (in association with other treatment for this condition)
Lumbago
Sciatica
Muscle spasms
Sports injuries and tensions
Postural injuries
Repetitive strain injuries
Motor vehicle accidents
We also do pre and post-procedure rehabilitative treatments for regenerative medicine patients.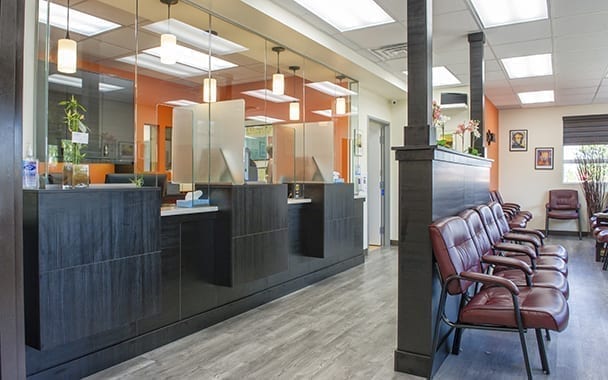 Address
1328 Labrie Avenue
Ottawa, ON
K1B 3M1
Phone number
613 749-4668
---
Disclaimer: Results will vary among individuals, and there is no implication that you will heal or receive the same outcome as patients herein. The information in this website is offered for educational purposed only and does not imply or give medical advice. The photos used may be models and not patients.