Can I Get BOTOXⓇ in My 20s?
Let's face it, when you think of the future you tend to think of being more successful and established. The thought of aging, developing wrinkles and sagginess… it's not one of the highlights of getting older. Lucky for you there's BOTOXⓇ, a genie in a bottle that'll stop all the signs of aging right? Well no, but it can help prevent it.
A large amount of young people are turning to BOTOXⓇ in their 20s to prevent the signs of aging. This does not mean after one treatment you'll never get wrinkles again, it does help to start early thought. That way you may weaken facial muscles in hopes of not having to get as much BOTOXⓇ when you're older.
Made from a toxin produced by the bacterium Clostridium botulinum, BOTOXⓇ, otherwise called a neuromodulator, is then injected into the skin. It can do wonders for you and your skin but it is important to understand that it is still a medical treatment. For this reason it's always safest for these injections to be administered by a licensed physician or nurse. Each person's muscle strength and wrinkle pattern is different, because of this the injector must cater the treatment to the individual.
When to start?
What's the magic number then? Do I start thinking of preventing wrinkles at 20, 23, 27, 30? As much as I wish we could give you an exact number – it's nearly impossible to. Like most treatments there are many factors to consider. For BOTOXⓇ specifically these factors consist of: skin colour, sun exposure, and family history. Plus, as mentioned above, one treatment won't solve everything. BOTOXⓇ requires maintenance and commitment to continue to see the best results.
Bottom line, no one needs to smoothen out their wrinkles. Ultimately, it's your choice what you want to do or not do, but if you are in your 20s thinking about BOTOXⓇ it's always a good idea to have a consultation first.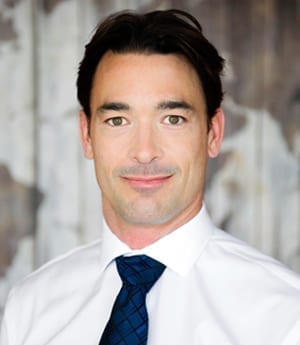 Mathieu Bélanger, MD, CCFP, CPSO Recognized Specialist (Chronic Pain), is the founder and President of Inovo Medical. Dr. Bélanger began his academic career by earning an undergraduate degree in kinesiology (i.e., the science of body mechanics) before enrolling in medicine at the University of Montréal. He is particularly interested in pain related to sports injuries and musculo-skeletal disorders. This interest led him to travel extensively for various types of training on pain treatment given by leading experts. Since then, his objective has been to play an active role in the development and delivery of the most sophisticated and effective treatments for chronic pain.