Which provides relief for lower back pain, yoga or physiotherapy?
Earlier this year, The American College of Physicians and Surgeons published a new guideline advising its members, and the public on non-invasive treatments for lower back pain in the Annals of Internal Medicine (Qaseem et al., 2017). One of their recommendations was that excise be included as part of a multidisciplinary approach to treatment. One of the exercises they explicitly mentioned was yoga. While there has been research looking at lower back pain for several decades, a recent (Saper et al., 2017) study published in the journal mentioned above compared the effectiveness of a yoga program with physiotherapy and education alone. As a professional who helps people with low back pain, I am often asked whether or not a patient should do yoga. While the answer often depends on the elements of their particular case, it is rarely a hard yes or no. There is some important information in this study for us (people who treat low back pain) to consider.
YOGA IS NOT INFERIOR TO PHYSICAL THERAPY FOR TREATING PAIN AND IMPROVING FUNCTION
This was the primary conclusion of this study. This really means that there was no statistical or clinical significant evidence to demonstrate that yoga is inferior to physical therapy for low back pain. These conclusions are based on data measuring function (Using the Rolland Morris Disability Questionnaire) and pain (using an 11-point numeric pain scale). Both interventions had similar results, but both failed to provide a clinically meaningful result (a threshold defined as 30% improvement) to more than 50% of the study participants assigned to the respective treatment groups. Both treatments helped some, but not most of the study subjects.
THIS STUDY FOCUSED ON A VERY SPECIFIC POPULATION
The population of this study was defined as racially diverse and low-income. The researchers intentionally chose this population because it has been shown to receive inferior care for low back pain than other populations. While some communities provide affordable yoga, it is often a luxury item, which people with lower incomes cannot afford. In an interview with NPR's Morning Edition the author, Rob Saper said he hopes that the results of this study will lead to yoga being considered as an effective treatment for low back pain and hopefully made more available to this population.
THIS STUDY SHOWED THAT EDUCATION ABOUT LOW BACK PAIN IS ALMOST AS EFFECTIVE AS THE OTHER APPROACHES.
This was a 3 armed study where a group was assigned to an education group to be compared with the yoga and physical therapy groups. The education demonstrated similar results in many categories but underperformed the other two groups in a few key areas. These results validate the biopsychosocial approach to low back pain that is supported by many organizations and experts.
ADHERENCE WAS A PROBLEM IN THIS STUDY
The authors of the study did not offer an explanation as to why this study had lower compliance. The population upon which this study focused may have had greater life demands with less flexibility in their schedules. This hypothesis is my own and was not proposed by the authors. All the authors said about this was that we need to consider accessibility to resources like yoga classes. Adherence is often reported as a problem in any unsupervised exercise program. There are different technologies that are trying to address this issue. Current research is unclear on best methods or even problems related to adherence for exercise programs with low back pain. My advice to anyone suffering from low back pain: talk to a care provider about exercises for low back pain that may be most suitable for you. Once you have a plan developed, try your best to stick to it. If you are having any problems with your program, talk to your provider to find creative solutions.
HOW DO WE APPLY THESE RESULTS IN THE REAL WORLD?
This is always the most important question to ask when reading any research, old or current. This study is specifically looking at yoga type exercise, physical therapy, and education for low back pain. Many people in this study reported improvement with all three of these interventions. Newer trends in research suggest that we should be making our best efforts to understand who will respond best to which types of treatment for low back pain. While this study does not look into this problems, necessarily, it demonstrates the benefits of vastly different approaches for low back pain and some of the success people can achieve when we look outside of what is considered conventional treatment. At Inovo Medical, we are constantly doing research to understand new and better approaches to treating low back pain, so this study has generated quite a bit of discussion amongst our rehabilitation and medical team
My advice to folks who have low back pain and are considering trying yoga (or any exercise approach) is this: talk to a healthcare provider that you trust and do some research into different studios in your area. Once you are informed, be open to trying some different recommendations and remember that if something does not work for you, for any reason, it can be changed or modified to fit your needs better while achieving the same goals.
Are you suffering from low back pain?
Book an appointment with our physiotherapist!
---
Written by Dr Ben Matheson, Inovo Medical, posted on 06/27/2017.
Chang DG, Kertesz SG. Yoga and Low Back Pain: No Fool's Tool. Ann Intern Med. [Epub ahead of print 20 June 2017] doi: 10.7326/M17-1263
Qaseem, A., Wilt, T. J., McLean, R. M., & Forciea, M. A. (2017). Noninvasive Treatments for Acute, Subacute, and Chronic Low Back Pain: A Clinical Practice Guideline From the American College of PhysiciansNoninvasive Treatments for Acute, Subacute, and Chronic Low Back Pain. Annals of internal medicine, 166(7), 514-530.
Saper RB, Lemaster C, Delitto A, Sherman KJ, Herman PM, Sadikova E, et al. Yoga, Physical Therapy, or Education for Chronic Low Back Pain: A Randomized Noninferiority Trial. Ann Intern Med. [Epub ahead of print 20 June 2017] doi: 10.7326/M16-2579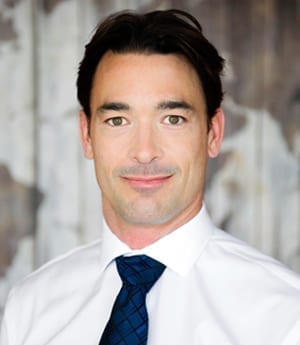 Mathieu Bélanger, MD, CCFP, CPSO Recognized Specialist (Chronic Pain), is the founder and President of Inovo Medical. Dr. Bélanger began his academic career by earning an undergraduate degree in kinesiology (i.e., the science of body mechanics) before enrolling in medicine at the University of Montréal. He is particularly interested in pain related to sports injuries and musculo-skeletal disorders. This interest led him to travel extensively for various types of training on pain treatment given by leading experts. Since then, his objective has been to play an active role in the development and delivery of the most sophisticated and effective treatments for chronic pain.