A Warm Welcome In Ottawa, and Here at Inovo
As a new resident to the city of Ottawa, as of early 2017, I have really appreciated many things about my new home.
I love the Rideau Canal, and the beautiful paths it offers for walking and running. I love Gatineau Park. And I really love living in very close proximity to the Byward Market. I have the pleasure, most days, of running home from work through Vanier, across the new foot-bridge near the Rideau Tennis Club, and through Sandy Hill and the University of Ottawa Campus. Ottawa is a beautiful, vibrant and active city. Along with being grateful for this fantastic city, I am very fortunate for the team of professionals, with whom I work, here at Inovo Medical. Let me tell you a little bit about our team and why I am so proud to be part of it.
MEDICAL PAIN CARE AND REHABILITATION WORKING TOGETHER
Here at Inovo, we are known for our excellent medical team of doctors and nurses who assess and provide treatment for back pain, neck pain, should pain, and knee pain. Our medical team has vast experience and understanding of painful conditions and how to treat them. With rehabilitation services in-house, a referral from the Inovo medical team is made with confidence and the knowledge that treatment and therapy will be complimentary and working towards the same goal of getting the patient better.
If you have back pain, neck pain, or shoulder pain…
INTEGRATED SERVICES IN OUR REHABILITATION TEAM
Most people are aware that physical therapists are part of a team for rehabilitating an injury or problem like Sciatica. Along with physiotherapy, we offer chiropractic care, osteopathy, and massage therapy. Our team works together to help you get the most out of your time and resources to create a route to efficient recovery.
INDIVIDUALIZED TREATMENT
People often ask the question, "is yoga/pilates/weightlifting/swimming/walking/dancing good for low back pain?" The correct answer is; it depends. This is because we are all individuals who respond differently to different treatments, even when the problem looks the same. To accommodate this phenomenon, we offer treatment options from different professions. We have massage therapy, physical therapy, chiropractic, and osteopathy. We have female and male practitioners. We also have practitioners who can offer service in French and English. This individualized approach can help you get the care that is best for your problem, while also getting the care that is best for you.
Focus on Active Care
A good hands-on treatment is fantastic. While a massage, adjustment, or trigger point application can be very helpful in treating pain, an activity strategy may create a more sustainable solution to the problem. Activity strategies often comes in the form of advice, exercises, or changes to how we perform activities of daily living. Active care is almost always included in our treatment plans to augment the effect of hands-on treatment.
Always Looking to Improve Outcomes
Though we work very hard to be at the top of our game at Inovo Medical, we are always looking for ways to get better. The staff here is often sharing research articles, and discussing innovations in different fields and how we might be able to integrate and apply these advances to improve results for people who rely on us for help.
After a few months, Ottawa is already starting to feel like home. I keep hearing that summers are very fun here. I cannot wait to go swimming in Meech Lake, walking to Rideau Falls, and take in an outdoor movie at the Rideau Hall grounds. Whatever your plans are in Ottawa this summer for the 150th anniversary of Canada, be safe, and keep your body healthy. Ottawa is a great city to call home and I am looking forward to experiencing more of it.
By Dr. Ben Matheson, D.C. If you like the article, read our other articles here.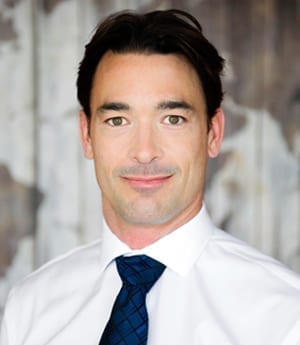 Mathieu Bélanger, MD, CCFP, CPSO Recognized Specialist (Chronic Pain), is the founder and President of Inovo Medical. Dr. Bélanger began his academic career by earning an undergraduate degree in kinesiology (i.e., the science of body mechanics) before enrolling in medicine at the University of Montréal. He is particularly interested in pain related to sports injuries and musculo-skeletal disorders. This interest led him to travel extensively for various types of training on pain treatment given by leading experts. Since then, his objective has been to play an active role in the development and delivery of the most sophisticated and effective treatments for chronic pain.