How To Get The Most From Your Core Workout In The Shortest Time
Discover Our 6-Minute Core Workout
If you have ever had a conversation about exercise, you have likely talked about the core. There is often debate about what makes the core, or what it does. Leaving some debates about function and semantics aside, the core is important for moving well and feeling good, especially for people who move a lot. There is some evidence that we get a lot of work done in the core even when we do not focus on the region (Martuscello et al., 2013). While this may be true, and very good news, it is likely wise to focus on some core muscles, at least a little. First, we will discuss the objectives of the core workout exercises, then we will discuss a simple approach to getting the exercises done, without counting.
OBJECTIVES OF CORE EXERCISES
Work the Anterior Muscles
Work the Posterior Muscles
Work the Lateral Muscles, on Both Sides
Build Endurance
STEP-BY-STEP INSTRUCTIONS FOR THE 6-MINUTE CORE MUSCLE ROUTINE
Step-by-Step instructions for the 6-minute core muscle workout
1. Set the timer on your phone for 6 minutes.
This is very important, having a timer is very motivating, and it reduces the need for counting each rep.
2. Start with the Bird-Dog, Excellent for Posterior Muscles of the Core
Start the timer as you begin your first bird-dog exercise. Hold each exercise for 8 seconds, with 2 seconds for switching to the other side. At 5 minutes and 52 seconds on the timer, switch to the other side, at 5 minutes 42 seconds switch again. Continue to this until the clock reaches 4 minutes.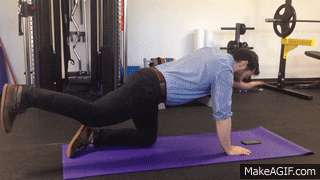 3. Transition to the Side-Plank Exercise (For the Lateral Muscles)
The same rule as above applies for timing. This exercise will span the duration of the timer from 4 minutes to 2 minutes.
4. At 2 Minutes Transition to the Modified Curl-Up Exercise (For the Anterior Muscles)
This exercise is a little bit more subtle, but make sure your low back keeps its curve and doesn't go flat. Remember that you should feel a bit of a burn in the front of the stomach.
Once the timer goes off (at zero) you are done your core exercises for the day. If you really want to focus on the area, you can perform this routine twice a day. This simple approach to exercises for low back pain will take away the need for counting (or losing count) and know you are getting the right amount of exercise. This exercise program that can be done in a short amount of time and part of a program or on its own. The best exercise program is one that will get done.
Low back pain has been shown to be helped by core exercises that target endurance and stabilization (Hicks et al., 2005). While there is some debate on the role of the core in low back pain and overall health, most experts agree that exercise and active strategies are valuable. When considering these strategies, it is important to consider the right amount of investment to get an optimum return. 6 minutes is very minimal, but an appropriate investment of time that may yield maximum return from core exercises for treatment and prevention of low back pain.
---
By Dr. Ben Matheson. Published on 06/14/2017.
 References
Hicks, G. E., Fritz, J. M., Delitto, A., & McGill, S. M. (2005). Preliminary development of a clinical prediction rule for determining which patients with low back pain will respond to a stabilization exercise program. Archives of physical medicine and rehabilitation, 86(9), 1753-1762.
Martuscello, J. M., Nuzzo, J. L., Ashley, C. D., Campbell, B. I., Orriola, J. J., & Mayer, J. M. (2013). Systematic review of core muscle activity during physical fitness exercises. The Journal of Strength & Conditioning Research, 27(6), 1684-1698.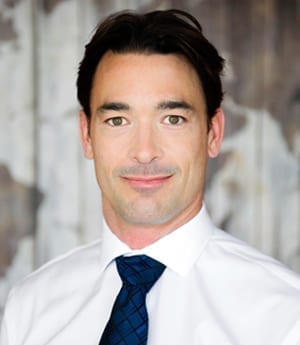 Mathieu Bélanger, MD, CCFP, CPSO Recognized Specialist (Chronic Pain), is the founder and President of Inovo Medical. Dr. Bélanger began his academic career by earning an undergraduate degree in kinesiology (i.e., the science of body mechanics) before enrolling in medicine at the University of Montréal. He is particularly interested in pain related to sports injuries and musculo-skeletal disorders. This interest led him to travel extensively for various types of training on pain treatment given by leading experts. Since then, his objective has been to play an active role in the development and delivery of the most sophisticated and effective treatments for chronic pain.