What is Fotona 4D?
Fotona 4D is a series of Synergistic, non-invasive laser treatments of both the exterior face and interior oral cavity, enabling full thickness contraction of collagen for persistent tightening and volumization (wrinkle reduction) without injectables.
The four dimensions of Fotona 4D
SmoothLiftin: The first step is an exclusive non-invasive treatment that heats up the skin intraorally and targets volume through a process called collagen induction. The effects are an overall improvement of tightness and elasticity of the skin along with a plumping effect, much like a filler.
Frac3: The second step involves the targeted treatment of specific, deeper imperfections in the skin like spots and vascular components using a fractional laser. Frac3 is fast, efficient and will help restore youthful texture.
Piano: The third stage of Fotona 4D involves heating the skin safely and rapidly from the outside by concentrating energy delivered subcutaneously. This stage is done using a brushing technique and provides an outstanding tightening effect for areas experiencing skin laxity.
SupErficial: The final stage is like a polishing effect for your skin. This treatment removes dead skin cells to reveal the brighter, healthier tissue below and provides that noticeable "glow" to your skin.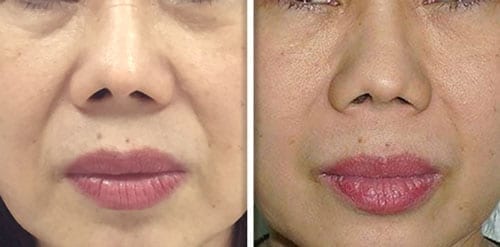 Laser Face Lifting Options
Fotona 3D
SmoothLiftinTM
Frac3®
PIANO®
Fotona 4D
SmoothLiftinTM
FRAC3®
PIANO®
SupErficialTM
What are laser peels?
As we age, our skin cells begin to lose their moisture and collagen production is reduced. Peels are treatments used to improve and smooth the texture of the skin, removing wrinkles, enlarged pores, and spots. During a laser peel, the superficial layers of the skin are gently removed to promote regeneration of the skin, resulting in a smoother more youthful look. Laser peels can remove nearly all fine wrinkles, while significantly improving deeper, more dynamic wrinkles. The laser beam gently vaporizes micron-thin layers of the epidermis while thermally affecting deeper skin layers to stimulate the production of new collagen in the dermis.
Why choose A Laser Peel?
With laser peels, the operator has the ability to completely customize the treatment, by controlling the depth and region of your treatments. This results in a treatment catered specifically for your needs.
---
Other Facial Laser Treatments
Acne & Acne Scar Treatment
Facial Scar Treatment
Fractional Skin Resurfacing
Rosacea Treatment
Ablative Skin Rejuvenation
Non-Ablative Skin Rejuvenation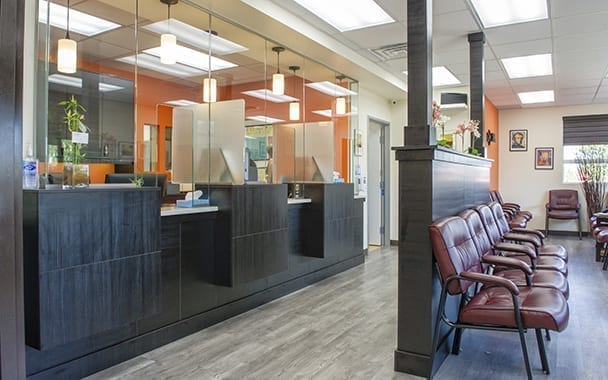 613-749-4668
1328 Labrie Avenue
Ottawa, ON, K1B 3M1
Canada