What is regenerative medicine?
REGENERATIVE MEDICINE IS BASED ON RENEWING CELL TISSUES AND NOT MERELY ON NUMBING THE PAIN.
Regenerative medicine specializes in regenerating and renewing tissue and organs of the human body. The goal of regenerative medicine treatments is to stimulate the body's healing process and to restore proper function to the damaged area.
Regenerative medicine presents a revolutionary way to treat different pathologies. These treatments make it possible to avoid the complications associated with surgical procedures.
Bone marrow and abdominal fat are rich sources of stem cells. These cells have the amazing capability of transforming into the type of tissue that they encounter because their natural role is to travel through the circulatory system and to develop into the same cell-type as the damaged tissues they encounter.
THE BODY REGENERATING ITSELF
The body's natural regeneration system is continually at work on all of our cell tissues, whether they are damaged or not. For example, thanks to the work of stem cells, the liver is entirely renewed every 2 to 3 years, and the pancreas every four years.
Regenerative medicine promotes the renewal of damaged tissues through various types of fast, safe, and long-lasting treatments:
Stem Cell Therapy
Platelet-Rich Plasma Therapy
Nerve Hydrodissection
Dextrose Prolotherapy
Alpha-2 Macroglobulin Therapy
Same-day procedures
Regenerative medicine treatments are same-day procedures meaning they last just a few hours, and patients return home the same day.
---
Leaders in the field of regenerative medicine
As leaders in the field of regenerative medicine, we offer treatments for many musculoskeletal and neuropathic conditions. We can carry out complete regenerative medicine treatments in just a few hours. Inovo is proud to be on the forefront of medical advances. Our team of full-time clinical researchers keeps our health professionals up to date with the latest medical breakthroughs. Our physicians travel year-round to learn from and work with the world's  experts in the field of regenerative medicine, to offer the most advanced and efficient treatments. Our treatments are carried out using ultrasound and fluoroscopy-guided techniques for greater accuracy.
At Inovo Medical, we are proud to take part in the development of cutting-edge treatments, and we are very enthusiastic about bringing them to the public.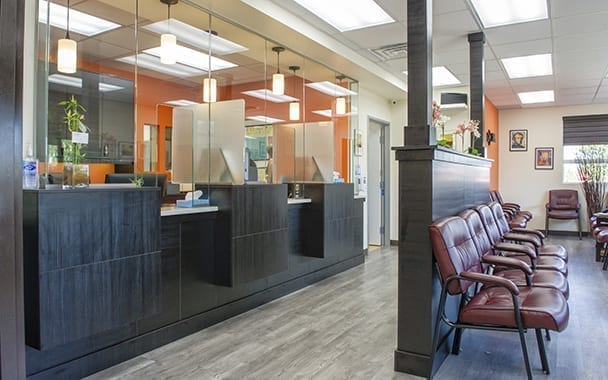 Contact Us!
613-749-4668
1328 Labrie Avenue
Ottawa, ON, K1B 3M1
info@inovomedical.ca
---
Disclaimer: As with any medical treatment, results will vary among individuals, and there is no implication that you will heal or receive the same outcome as patients herein. There could be pain or substantial risks involved. These concerns should be discussed with your healthcare provider before any treatment so that you are properly informed and understand that there are no guarantees to healing. The information in this website is offered for educational purposed only and does not imply or give medical advice. The photos used may be models and not patients.
Please note that Regenerative medicine is not covered most insurance companies, including Ontario Health Insurance Plan (OHIP). However, on a case-by-case basis, it may be covered by auto injury insurance (MVA) or worker's injury insurance (WSIB). Contact us for more information regarding coverage options.