A Growth Factor Required for Healing
PRP is blood plasma with a high platelet concentration.
The platelets are enriched with essential bioactive proteins that act as growth factors and that accelerate the repair and regeneration of joint tissues. Also, PRP promotes the growth of new blood vessels and new collagen, which is required for healing.
This treatment serves to accelerate the healing of acute and chronic joint injuries, chronic wounds, skin, and much more. A small amount of blood is drawn from the patient so that the PRP can be extracted. The PRP is then centrifuged to bring the platelet concentration up by nearly 500% before the PRP is injected into the centre of the targeted structure. The injections are guided by ultrasound or fluoroscopy.
While everyone reacts at a different pace, most can expect between 1 to 3 injections to obtain optimal results. In the event of a severely damaged structure, this less-expensive treatment can serve as preparation before opting for the more costly stem-cell injections.
There is expanding evidence that platelet-rich plasma (PRP) has anti-inflammatory characteristics that can be a new modality in treating low back pain. Researchers conducted a study1 to evaluate single injection of autologous Platelet- Rich Plasma (PRP) into degenerative disc disease. Patients are randomised to two groups, the first group received PRP during discography and the other group did not receive PRP. All patients had moderate to severe lumbar discogenic pain lasting for more than six months that was unresponsive to treatment. Patients were assessed for outcome measures of pain, function and satisfaction before and after treatment within intervals of 1,4,8, weeks, 6 months and 1 year. Surpassing the 8-week period there was marked improvement in the measured outcomes among patients who received PRP in comparison to patients who did not receive the  PRP injection. Their pain (SF-36 pain) improved by 41% and function (FRI) improved by 26%. This improvement continued to a period of one year, showing marked improvement in patients' pain and function by almost 34% and 57% respectively in this study. Furthermore, no side effects were reported.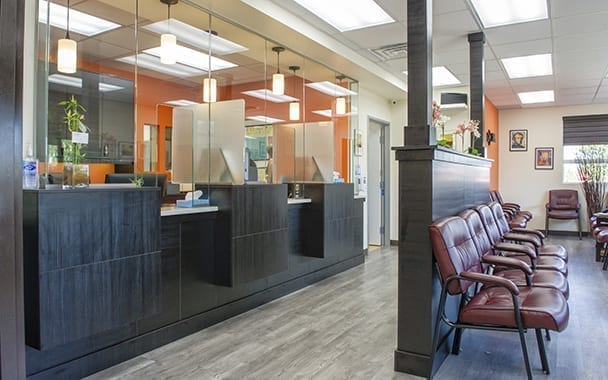 613-749-4668
1328 Labrie Avenue
Ottawa, ON, K1B 3M1
info@inovomedical.ca
---
Disclaimer
: As with any medical treatment, results will vary among individuals, and there is no implication that you will heal or receive the same outcome as patients herein. There could be pain or substantial risks involved. These concerns should be discussed with your healthcare provider before any treatment so that you are properly informed and understand that there are no guarantees to healing. The information in this website is offered for educational purposed only and does not imply or give medical advice. The photos used may be models and not patients.
Please note that Platelet-Rich Plasma is not covered most insurance companies, including Ontario Health Insurance Plan (OHIP). However, on a case-by-case basis, it may be covered by auto injury insurance (MVA) or worker's injury insurance (WSIB). Contact us for more information regarding coverage options.