What is microneedling?
Microneedling, also known as collagen-induced therapy, is a semi-invasive treatment that targets a wide range of skin problems including wrinkles, scars, stretch marks, hyperpigmentation, age spots, acne, rosacea, and pore size. We combine this treatment with Platelet-Rich Plasma (PRP) for optimal results.
What is PRP?
PRP is a by-product of blood, which we obtain by centrifuging the blood to separate the platelets from the red blood cells. The platelets have extensive healing properties that help with collagen and elastin formation.
How does facial microneedling work?
The Microneedles penetrate the skin at a depth of 0.25 to 3mm and cause micro-injuries that stimulate collagen and elastin production. We infuse the PRP into the skin, either by injecting it before or by applying it during the treatment.
What are the benefits?
Microneedling is a safe and effective treatment that delivers long-term visible results. This treatment: 
Stimulates collagen and elastin production which tightens the skin
Improves the skin's appearance, tone, texture, and elasticity
Reduces fine lines and wrinkles
Increases circulation and lymphatic flow
Increases transdermal absorption
Pushes back the signs of ageing
How does it compare to other treatments?
You can combine facial microneedling with laser treatments and cosmetic injectables. The tiny needle punctures disappear within hours, maintaining your natural protective barrier. The recovery time is minimal, and the final result is a natural look.
Why is it so effective?
Microneedling causes micro-injuries to which the body reacts by producing collagen and elastin as quickly as 48 to 72 hours after the treatment. The results become apparent four to six weeks after the treatment, and the new collagen lasts several years.
There is minimal downtime after a microneedling treatment. Your skin will appear and feel like a mild sunburn for 12-24 hours but will be visibly healed within 48 hours. Other risks include bruising, soreness, and swelling of the face.
We advise you not to wear any makeup for the first 24 hours. We recommend that you only use gentle, natural, organic, clean, chemical-free products to clean your skin for the first 48 hours and to use sunscreen and avoid prolonged, direct exposure to the sunlight for the first 5 to 7 days.
Although you will see visible results after your first treatment, the effects of Microneedling are cumulative as the skin rejuvenates naturally over several weeks. We recommend 4 to 6 treatments, at a two-week interval. However, fewer sessions are required if combined with a laser facial treatment.
Ask us about PRP facial injections
This highly efficient procedure is done before Microneedling. We inject PRP under the skin at strategic areas of the face to help heal damaged skin.
At-home microneedling
To optimize results after a treatment, we will offer you a Derma Roller and 20 to 60ml of PRP/PPP for you do at-home microneedling. The Titanium Microneedle Derma Roller can be used up to 100 times.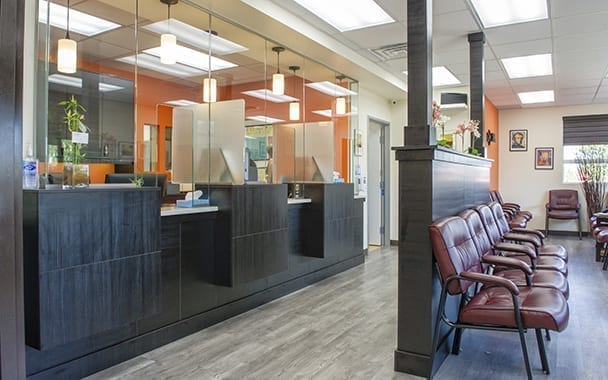 613-604-0480
1328 Labrie Avenue
Ottawa, ON, K1B 3M1
Canada