FILL IN THE CREASES AND WRINKLES with dermal fillers
Dermal fillers are of the hyaluronic acid (HA) family. The body produces the HA substance, which plays an essential role in moisturizing the skin and restoring its natural volume. Designed for men and women of all ages, a dermal filler is a rejuvenation product that can yield immediate results, and is recognized for its natural appearance. Dermal fillers preserve facial expressions and do not immobilize the face.
The procedure is virtually painless. The needles used are very fine and the patented formula of dermal filler contains a local anaesthetic to optimize patient comfort. A single treatment can discretely and symmetrically redefine facial contours for a period of about a year.
Filling deep wrinkles with dermal fillers
Dermal filler injections can smoothen out deep facial wrinkles (also called static wrinkles). They normally occur on the forehead, between the eyebrows, and around the mouth. Rounding out with a Botox® treatment is a sound approach to optimally reduce facial wrinkles.
LIP, CHEEK, AND HAND REMODELING
Over the years, the skin loses its natural volume and then sags, which gives the face and hands a bony, withered appearance. A few strategically placed injections can make the lips plump again, raises the cheeks, and fill out the skin of the hands, which causes prominent veins to disappear.
SOFTENING THE FACE AND ATTENUATING CIRCLES
Dermal filler is particularly effective in softening the face and smoothing eye circles. The eyes are the main vehicles for conveying facial expressions, which is why wrinkles around the eyes, crow's feet, and eye circles are often the first signs of ageing noticed. Dermal filler tones up the skin under the eyes by filling the hollows that cause eye circles. Eye wrinkles can disappear after a few small, precise injections.
Dermal Filler options available at Inovo Medical:
Belotero
Teosyal
Radiesse
Redensity [I]
The Beauty Booster Treatment
An innovative anti-ageing procedure
The beauty Booster treatment is a minimally invasive facial cosmetic procedure that combines the technology of the V2 Injector and Teosyal Redensity [I]. Using the V2 Injector, we deliver a precise and controlled amount of Redensity [l] into the top layers of the dermis. Teosyal Redensity [I]'s unique mix of anti-ageing vitamins, minerals, anti-oxidants increases the hydration in the papillary dermis while improving skin recovery. Fibroblasts inside the papillary dermis stimulate new collagen and elastin production, bringing about a thicker and more elastic dermis.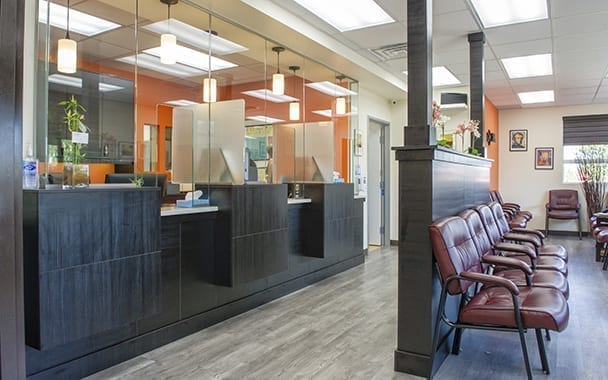 613-604-0480
1328 Labrie Avenue
Ottawa, ON, K1B 3M1
Canada
---
Disclaimer: Results will vary among individuals, and there is no implication that you will heal or receive the same outcome as patients herein. There could be pain involved. The information in this website is offered for educational purposed only and does not imply or give medical advice. The photos used may be models and not patients.