A chiropractor is a doctor of musculoskeletal conditions. Chiropractors are indeed doctors and go by the acronym DC, which stands for Doctor of Chiropractic. What makes them a doctor is that they train for 4 years after undergraduate training, and they are meant to diagnose and treat the problem.
These health professionals use a combination of non-invasive manual and physical therapy to realign joints of the human body. Most chiropractors will use manual techniques and exercises, as well as a combination of other techniques, such as the Graston Technique, to solve the problem. Chiropractors use a specially designed table that allows the patient to lay down in various positions, depending on the treated area, and receive treatment. Chiropractic treatments, commonly referred to as adjustments, are manual therapy acts that, over a period of time, aim at relieving musculoskeletal issues within the body, thus relieving pain.
Dr Ben Matheson
Chiropractor
Dr. Matheson leads the rehabilitation team at Inovo Medical. A graduate of the Canadian Memorial Chiropractic College in 2011, Dr. Matheson centers his chiropractic career around finding the best outcomes. After practicing in multidisciplinary settings in Saskatchewan and British Columbia, Dr. Matheson has come to Ottawa, with a great deal of excitement, to be part of the team at Inovo. He seeks innovation through the most recent research from experts in the field of rehabilitation and has a strong desire to find the best ways to help patients in pain, thus carrying Inovo Medical to the cutting edge of rehabilitation and care. Dr. Matheson is looking forward to helping everyone achieve less pain and more active lives.
PROBLEMS WE TREAT
At Inovo Medical, we treat the person as a whole rather than a specific disorder; for example, a knee injury might also affect the foot, hip, and spine. Our rehabilitative and manual therapy treatments can help relieve the symptoms of a range of conditions, including:
General, acute and chronic backache and back pain
Neck pain, including whiplash
Headaches caused by neck problems
Shoulder and elbow pain
Sciatica
Aches and pains
Sports injuries and tensions
Postural injuries
Repetitive strain injuries
Muscle spasms
Motor vehicle accidents
Arthritic joint pain including hip and knee pain from osteoarthritis (in association with other treatment for this condition)
Lumbago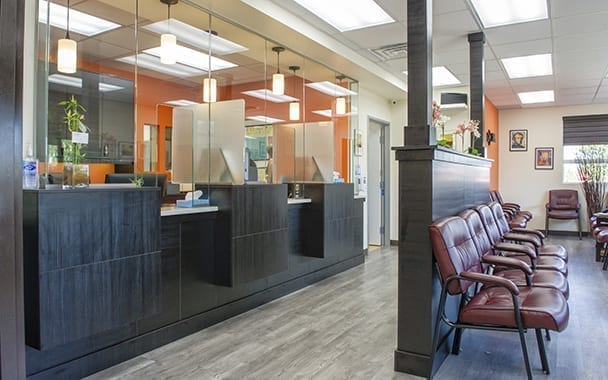 613-749-4668
1328 Labrie Avenue
Ottawa, ON, K1B 3M1