Prolotherapy is a dextrose-based (sugar) injection that promotes the healing of weakened ligaments.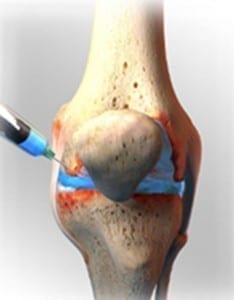 Ultrasound guidance is used to inject the dextrose into the damaged tissue to trigger an inflammatory reaction.
Inflammation is necessary to healing because it stimulates collagen production, which makes ligaments stronger and sounder.
While rarely used at Inovo Medical, this treatment is especially effective for treating osteoarthritis and loose ligaments as a result of trauma (e.g., sprain).
Please note that Prolotherapy treatments are not covered most insurance companies, including Ontario Health Insurance Plan (OHIP). However, on a case-by-case basis, they may be covered by auto injury insurance (MVA). Contact us for more information regarding coverage options.