What is a physiotherapist?
A physiotherapist, also called a physical therapist, is a rehabilitation professional with a specialized training in providing exercise-based care for injuries. Treatment is often optimal when the physiotherapist works in conjunction with a medical team or a medical doctor, or at the behest of a medical doctor. They often take the information received, and they formulate a plan along with information received from an examination.
Often times a physiotherapist's treatment will be very similar to that of a chiropractor or a physiotherapist: they'll do hands-on treatments, exercises, and other types of treatments. When you compare physiotherapists and chiropractors, those who are very passionate about the field, and who keep up with the literature and the research, will often provide a very similar treatment. However, they may approach the problem from a slightly different angle.
Your Ottawa Physiotherapist
Kurt Kranz, Physiotherapist
Kurt has worked with a variety of patients both in sports medicine and chronic pain management.  For both athletes and patients dealing with chronic conditions, he takes an active, hands-on approach to help patients deal with their pain. From a "hands on" perspective, Kurt likes to use a mix of Soft Tissue Release, Myofascial Release, Muscle Energy Technique, Joint Mobilizations as well as Acupuncture to help with pain relief.  However, he puts a strong focus on using an exercise-based protocol to help patients deal with their issues on a long term basis.
Kurt had the wonderful opportunity to work with some of Canada's Paralympic athletes prior to the Rio Olympic games, which enabled him to learn about the type of patients who have chronic conditions but are also looking to compete at a high athletic level. He has also taken a keen interest in chronic and inflammatory shoulder problems and has taken several courses to ensure his patients are getting the most up to date treatment and advice.
Kurt graduated with a degree in human kinetics from the university of Guelph in 2007. He then worked as a kinesiologist and rehabilitation specialist for a 4 years before returning to school to complete a master's physiotherapy at the Caledonian University in Glasgow, Scotland.
PROBLEMS WE TREAT
At Inovo Medical, we treat the person as a whole rather than a specific disorder; for example, a knee injury might also affect the foot, hip, and spine. Our rehabilitative and manual therapy treatments can help relieve the symptoms of a range of conditions, including:
General, acute and chronic backache and back pain
Neck pain, including whiplash
Headaches caused by neck problems
Shoulder and elbow pain
Aches and pains
Arthritic joint pain including hip and knee pain from osteoarthritis (in association with other treatment for this condition)
Lumbago
Sciatica
Muscle spasms
Sports injuries and tensions
Postural injuries
Repetitive strain injuries
Motor vehicle accidents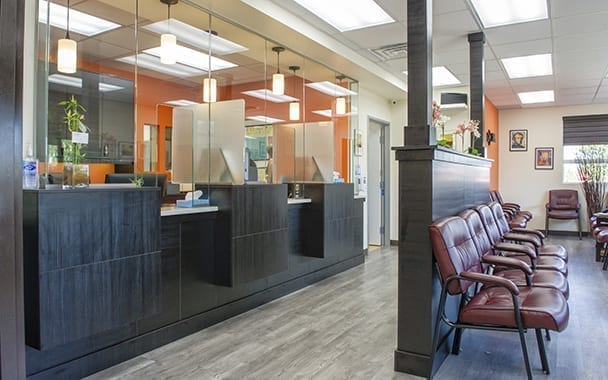 613-749-4668
1328 Labrie Avenue
Ottawa, ON
K1B 3M1
---
Disclaimer: Results will vary among individuals, and there is no implication that you will heal or receive the same outcome as patients herein. The information in this website is offered for educational purposed only and does not imply or give medical advice. The photos used may be models and not patients.